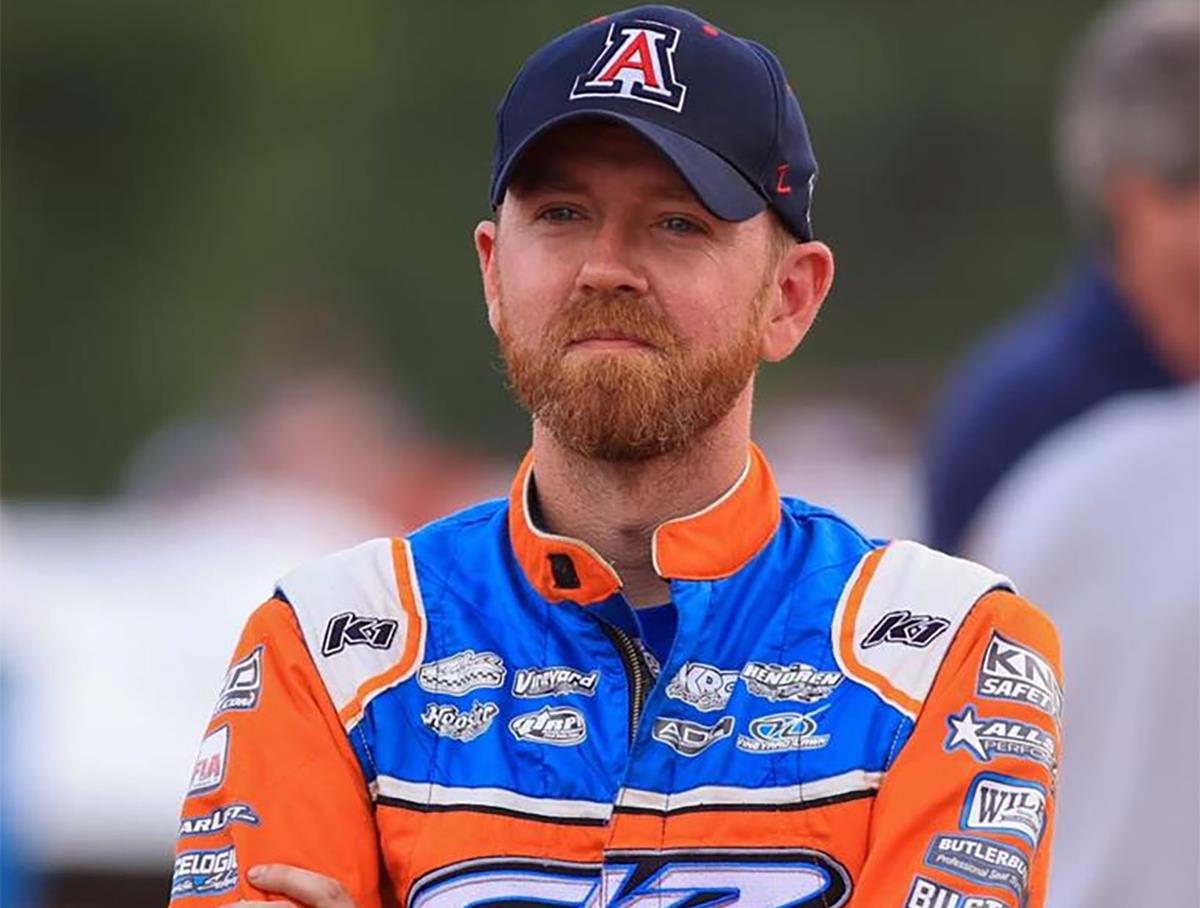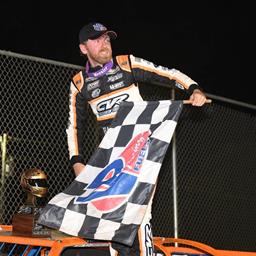 ---
Matt Henderson and CVR Race Cars Amicably Part Ways
Matt Henderson and CVR Race Cars Amicably Part Ways
Tennessee Racer Evaluating Future Options
LOUDON, Tenn. (10/31/22) – Matt Henderson's partnership with CVR Race Cars has drawn to a close. Due to health reasons for team owner Chip Vineyard as well as financial strains with the increasing cost of racing, the CVR house car team has been halted for the time being.
"I'm not sure how long they're (CVR House Car team) gonna be out of the sport but if/when they come back, if they want to go racing, they can call me, I'd be happy to pick up where we left off," Henderson noted. "As for now, I'm talking with a few teams about what I'd like to do in the future, but nothing is in concrete. You have to have something where the team gels and everyone is a good fit, and you must do your homework to try and find that early on. If you lose that, your results will show it. I just want to put myself in the right situation.
"I feel like CVR and myself proved what we were capable of when we were hitting on all cylinders, and now I'm ready to see what's next. It has been an amicable transition out of the ride, which is good because sometimes these things can get messy when they wind down, but I'm still great friends with everyone and wish them the best. Additionally, I'll continue to talk to any CVR customers, who might need my help on setup stuff as their night unfolds."
Racing has seen drastic cost increases over the past two years. A sport that is already known for being expensive to compete has seen products such as tires, fuel, and other commodities jump up as much as 40%. That makes it a steep mountain for any team to climb, and the CVR House Car team was not immune to these challenges.
The 2021 campaign was a banner year for CVR Race Cars and its house car program. In fact, during the team's 14-month run with Henderson at the wheel they collected 19 feature wins, including a weekend sweep of the 2021 King of Crates at North Alabama Speedway and a $20,000 victory in the 2021 Crate Racin' USA Chevrolet World Championship at Georgia's Cochran Motor Speedway.
Despite their overwhelming success the team has still faced the strains it takes to compete weekly.
"Even though our house car team was successful in 2021, the time it takes to get to and from the races and maintain a winning capable car in the shop is more than we needed on our plate currently," commented CVR Race Cars Chip Vineyard. "With the CVR Race Cars business being wide open and needing to float cars through as quick as possible so I can prepare for my shoulder surgery, it just made sense to put a hold on the house car program for the time being. We wish Matt the best and appreciate all he has done at CVR and with the house car team."
Future plans for Matt Henderson will be released once they are confirmed. Please regularly point your browser to www.MattHendersonRacing.com for the latest updates.
Matt Henderson would like to thank all of his marketing partners including CVR Race Cars, Vision Wheel, Discount Tire, Chattanooga Valley Used Parts, Tennessee Eye Care, LTC Excavating, Vineyard Lawn, Stanco Equipment Co, R. Stuart Timber, Vineyard Enterprises, Race Logic Chassis School, Hendren Racing Engines, RPI Racing Suspension, ProFabricstion, INC., Gorsuch Performance Solutions, KND Safety, Hoosier Tire South, Ahlsome Design Conceptd, PPM Racing Products, XS Power, Allstar Performance, Dirt Car Lift, Matco Tools by Chad Toomey, Vic Hill Racing Engines, KRC Power Steering, Wilwood Performance Products, Race Day Engineer, ButlerBuilt Motorsports Equipment, Bulldog Rearends, Quickcar Racing Products, Earnhardt Technologies, Swift Springs, RLT Consulting, and MyRacePass Marketing Services.
For the latest info regarding Matt Henderson Racing, please visit the team's cyber home at www.MattHendersonRacing.com or check the team out on Facebook at @MHenderson17 and on Twitter at @MHenderson17.
PR Contact:
Ben Shelton (ben.shelton@myracepass.com)
Back to News