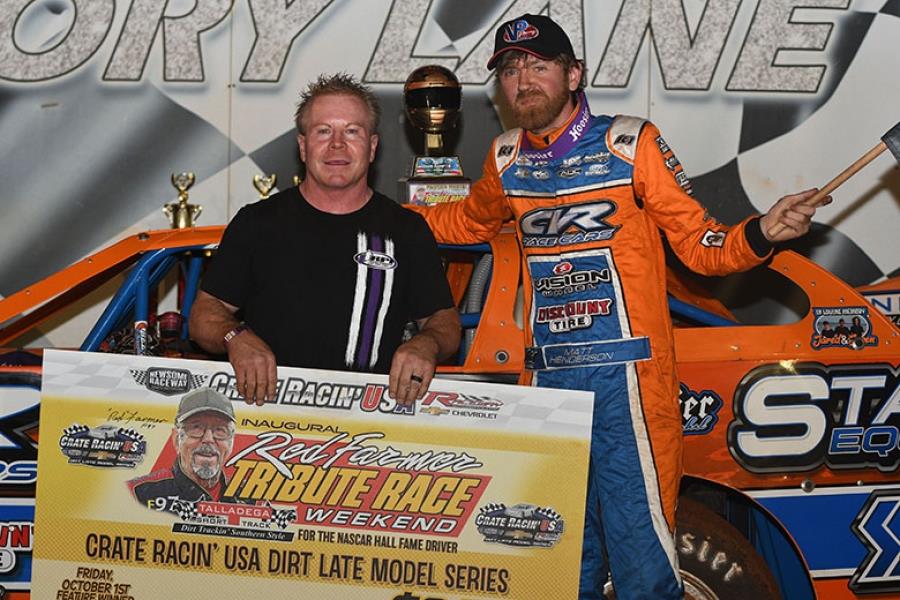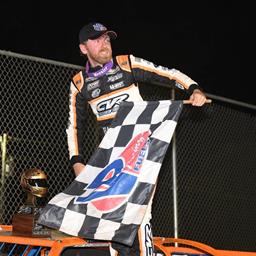 ---
Henderson grabs Crate Racin' USA opener at TST
Friday night found Matt Henderson adding another accolade to his stellar 2021 campaign. The Tennessee racer piloted his Stanco Equipment Co. No. 17 Vineyard Lawn / CVR Race Car / Hendren Racing Engine Late Model to the $3,700 triumph in Friday night's Red Farmer Tribute Race opener with the Crate Racin' USA Late Model Series. (Zackary Washington photo)
The victory was his 14th of the season.
"Friday night was a picture-perfect night for our team with the exception of my hand getting burned after hot laps. We had a coolant system problem, and I burnt my hand bleeding the system off. It probably looked worse than it was, and it didn't help that my firesuit and gloves kept rubbing it, but we made it through the night and got the win," Henderson shared. "On Saturday night it unfortunately rained during our qualifying laps, which left us starting 10th in a heat race. We made the decision to call it a night and save our equipment. Just one of those deals, but still a great weekend for our team."
On Friday evening, Matt Henderson visited Talladega Short Track (Eastaboga, Ala.) to enter his Vineyard Lawn No. 17 Late Model into the opening round of the two-day Red Farmer Tribute.
With 39 Crate Racin' USA Late Model entries on hand, Henderson's 13.627-second lap in time trials earned him the fast time honors and the pole position for the opening night feature.
Leading flag-to-flag in the 37-lap affair, Matt cruised to his 14th win of the season, which came ahead of Tim Busha, Jadon Frame, Jimmy Thomas, and Josh Adkins. He earned $3,700.
With rain striking during qualifications on Saturday, Matt took part in his time trial session but was a scratch from the remainder of the evening.
For more information on this event, please visit www.CrateRacinUSA.com.
Back to News