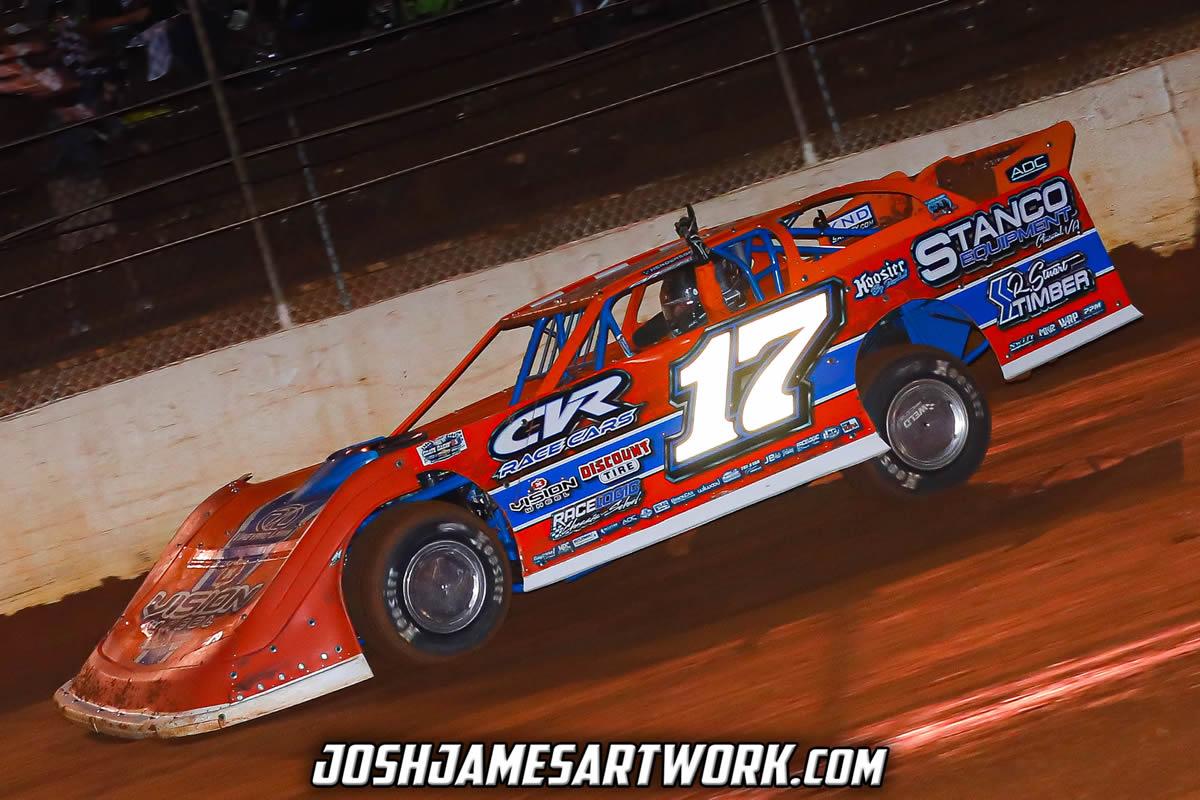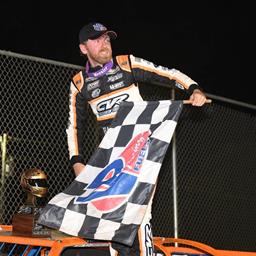 ---
Matt Henderson bags 15th win of 2021 at 411 Motor Speedway
Matt Henderson narrowly avoided disaster when the frontrunners tangled in front of him on Tuesday night at 411 Motor Speedway. Sneaking past the melee, Henderson inherited the lead and went on to register the $1,500 victory in his Stanco Equipment Co. No. 17 Vineyard Lawn / CVR Race Car / Hendren Racing Engine Crate Late Model. (Josh James Artwork)
"I still don't know how I wasn't collected in the crash when Rusty (Ballenger) and Cameron (Marlar) got together there. Those guys were racing hard for the win, and I hated to see them got knocked out, but we were in the right place to capitalize on the opportunity and got the win," Henderson said after claiming his 15th win of the 2021 campaign. "This team is clicking better every week, and it seems as we continue to learn and improve. Can't thank this great group that is part of this enough.
"We're going to take this weekend off to get ready for the Powell Memorial at All-Tech (Raceway) next weekend. We've had a great year, but a $26,000 payday would really be the icing on the cake."
Matt Henderson was one of 20 competitors entered at 411 Motor Speedway (Seymour, Tenn.) on Tuesday evening to compete in the Crate Late Model portion of the Castrol FloRacing Night in America event.
With the fourth-fastest qualifying effort placing him on the second row for the feature, Henderson took advantage of a late-race tangle between the front-runners to capture his 15th win of the season and a $1,500 payday. He finished ahead of Josh Henry, Perry Delaney, Greg Martin, and Bradley Lewelling.
For more information on this event, please visit www.411MotorSpeedway.net.
Back to News